Harion.stream
Harion is a video meeting online platform. Developed using webRTC it is possible start/record a meeting and see a webinar on any device. Harion can be used for online education as well like business training tool, online class and private teachers can teach idioms to their students. You can also use Harion for sales or job interview, so you can save time and money on travel expenses without giving up the benefits of face-to-face contact and also you do not need to share your personal or business email.
Programmer UX/UI Designer Marketing Infrastructure
Canes Technologies

Start a bussiness needs total focus on your objectives and right dedication. Canes Technologies was born to create and develop ideias. It was a software development studio with a simple goal: We want to optimize your time, automating your repetitive tasks, benefiting your business.
Co-Founder
SpiderThreat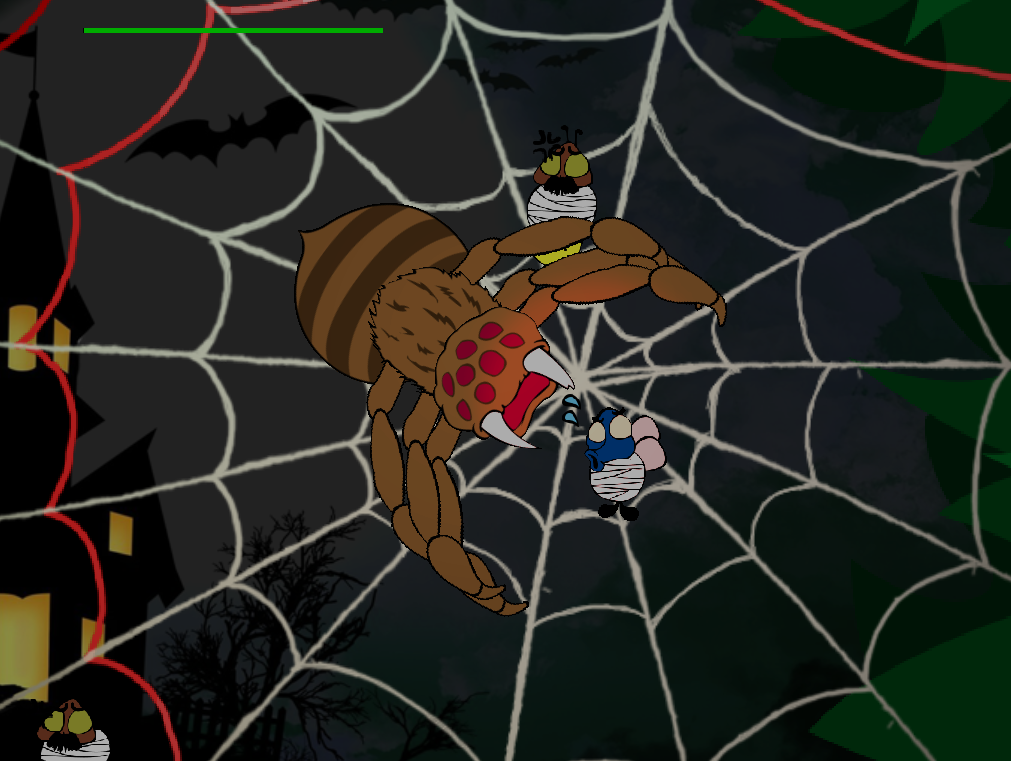 In a haunted-house you, a mother spider, needs to feed your 300 spiders. It is not a easy job when the house it is surrounded by flying dragons, when a dragon get close by your web you must hold on it, with all your strenght.
Programmer Animator
Wacky Sheriff From Mars (WIP)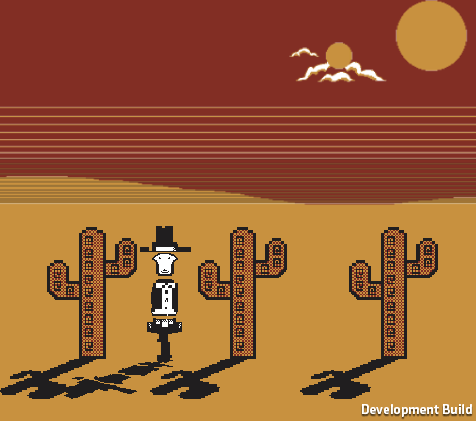 You are acting this time as a Wacky Sheriff, and you lives on planet Mars. With a space guns you do your jobs better than any Sheriff from Pluto.
Programmer Animator Graphic Designer
MAD AS ADAM
Mad as Adam (read from right to left) was my first game made in Global Game Jam. The theme to GGJ14 was "We don't see things as they are, we see them as we are". You control Adam, a schizophrenic father who receives a letter of his daughter saying that these are the last days of her. With this, Adam needs to escape of the asylum and go to the hospital to save her. Mad as Adam it's a simple game, but the real challenge was to work with a lot of people (our team was 11 members) and manage this project, it was a lot of fun working with these guys.
Programmer Game Designer Project Managemer
ORIXAS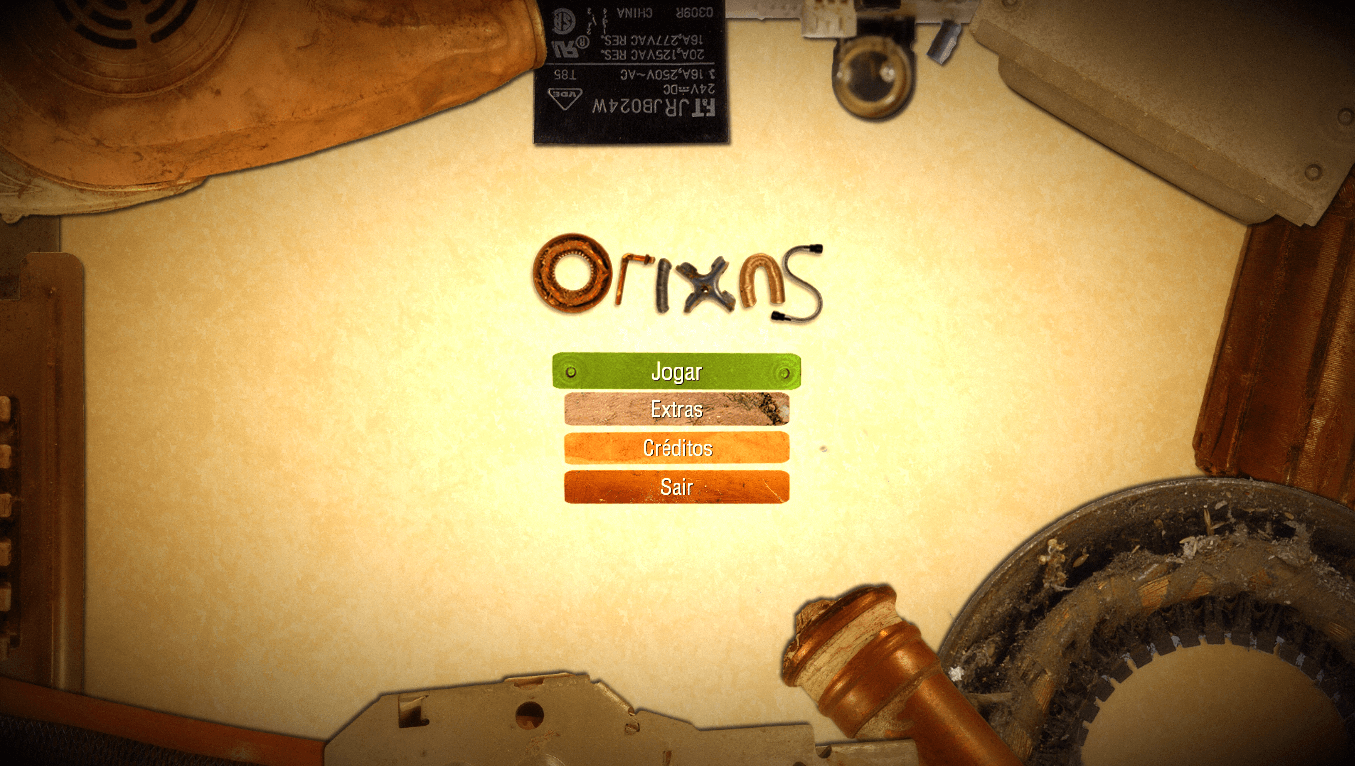 In this game, you control a weak slave with no fighting skills, he only knows hide. With help of the power of the Gods of the wilds and thunders, Iansã, the slave must solve puzzles to escape from the prison called Cidadela. This game uses Afro-Brazilian mythology. The game developed was the final work for the specialization course of Development of Digital Games. All the objects in this games are scraps, enemies are also combination of these scraps.To create these assests we took picture by picture, getting the much light possible, to then digitalize and clean in photoshop.
Programmer Game Designer Level Designer
Under Riders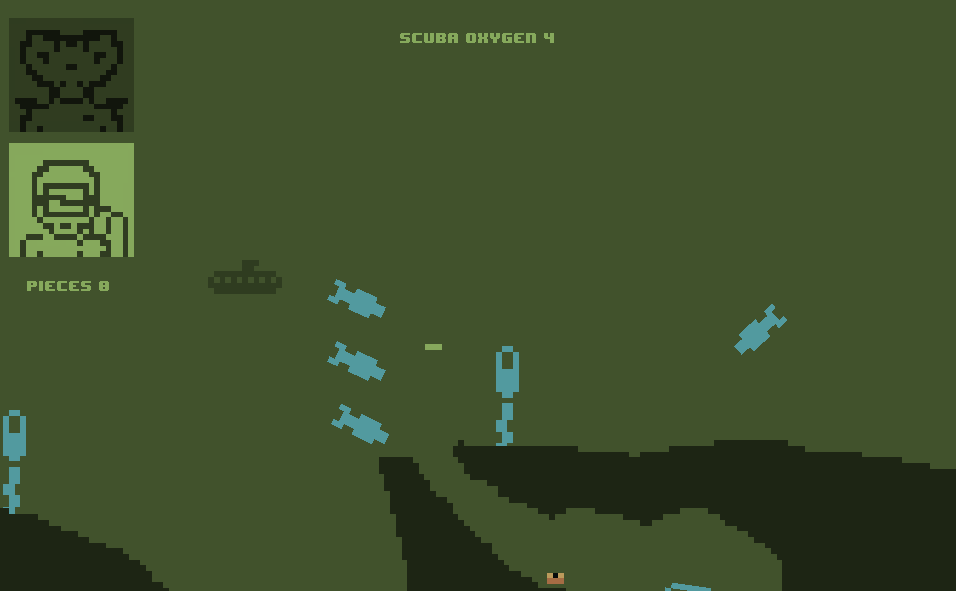 I made this, thinking in the game RiverRider. But here, you need Oxygen and controls two characters. You should collect all the treasures and discovery a new place to end the game. Playing with the submarine, you can pass through fish and monsters. Playing with the diver, your oxygen will decrease. To recover your oxygen you need enter on the submarine. Now if your diver is outside the submarine and you choose the submarine to play, your oxygen will decrease as well. And your diver may die.
Programmer Game Designer Graphic Designer Level Designer
SKY BATTLE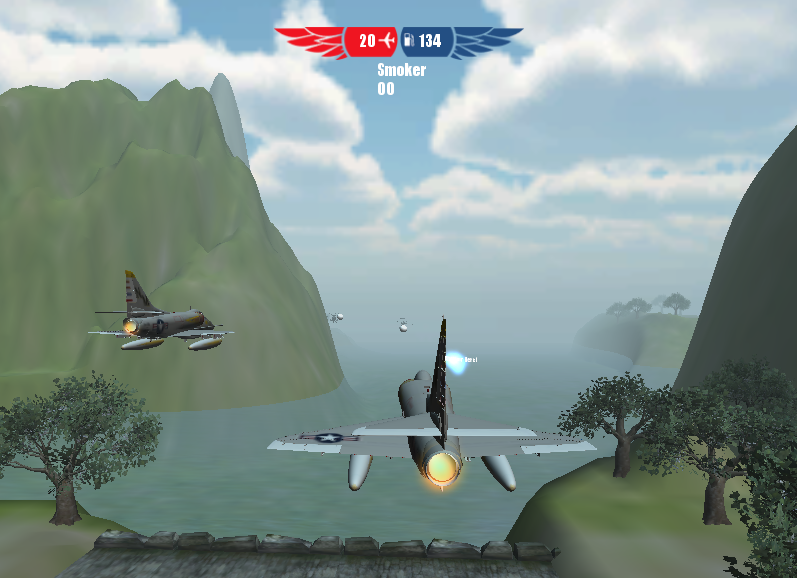 You're the captain Smoker and needs to get alive in Ice Island before your gas tank is empty. SkyBattle is a aeroplane shooter style game, with 3 games modes: Single Player, Multiplayer and Classic Mode. The Classic Mode reminds the classic game River Ride, with a camera view top-down perspective.
Programmer Game Designer Level Designer
SOS(SOMEONESTOP) - The Bus (WIP)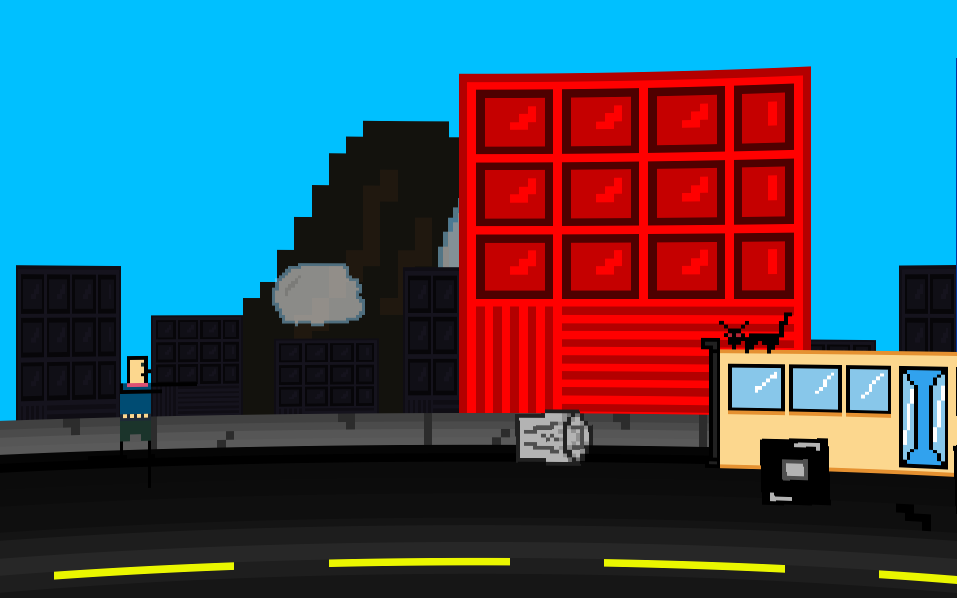 This is a super little runner game. You are super late to get the bus, but you almost get him and this is the last bus to get you at home.
Programmer Graphic Designer Level Designer
E.R.G.O.S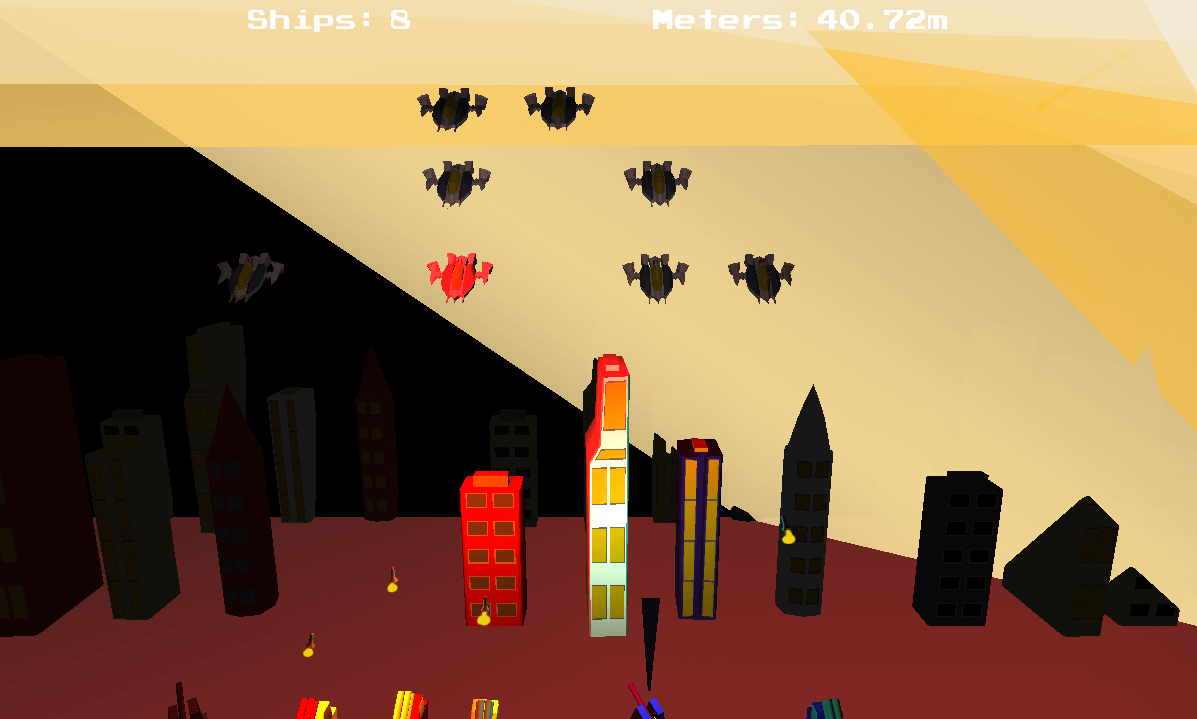 In "Evil Robots Other Guys from Space" you control the aliens attacking the earth, but the humans will defend their planet with all strength. This game is like the space invaders, but you're the villain. The game was created for ludum dare 25 where the theme is "You are the villain".
Programmer Level Designer Sound Designer
Tapper Remake (WIP)
A Tapper clone made in XNA
Programmer
Space Invasion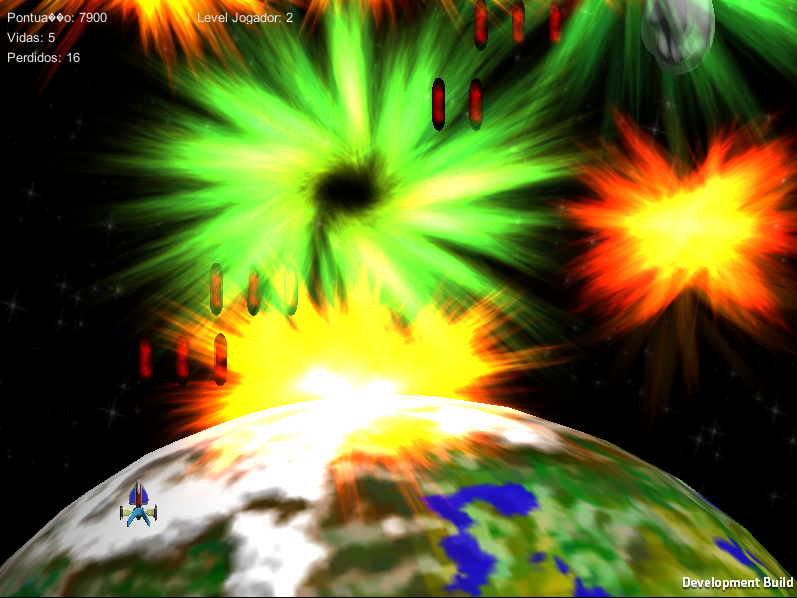 You are a space trooper called Samuel Liberty Jackson aka Samuel L. Jackson and your job is save the earth from a asteroids attacks.
Programmer 3D Graphic Designer
Breakout
A Breakout clone, not finished. Made in 1 day programmed in Java. My real goal at this game was have done my first game engine.
Programmer
Fightche! (WIP)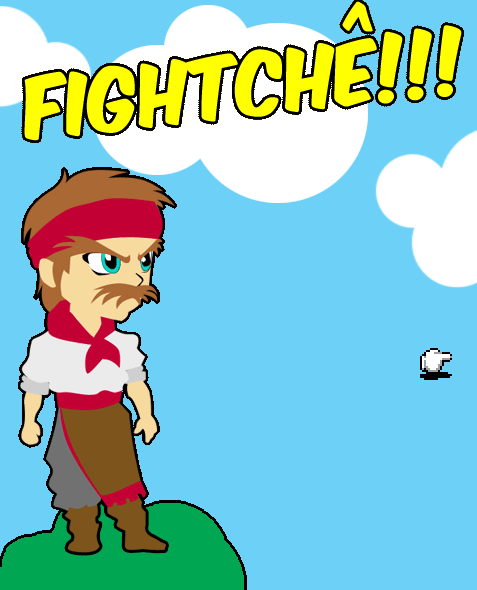 It was my second game. Fightche is a fighting game based on Gauchos Culture. The game was not finished and only works on debug mode.
Programmer Graphic Designer
Get the Red (WIP)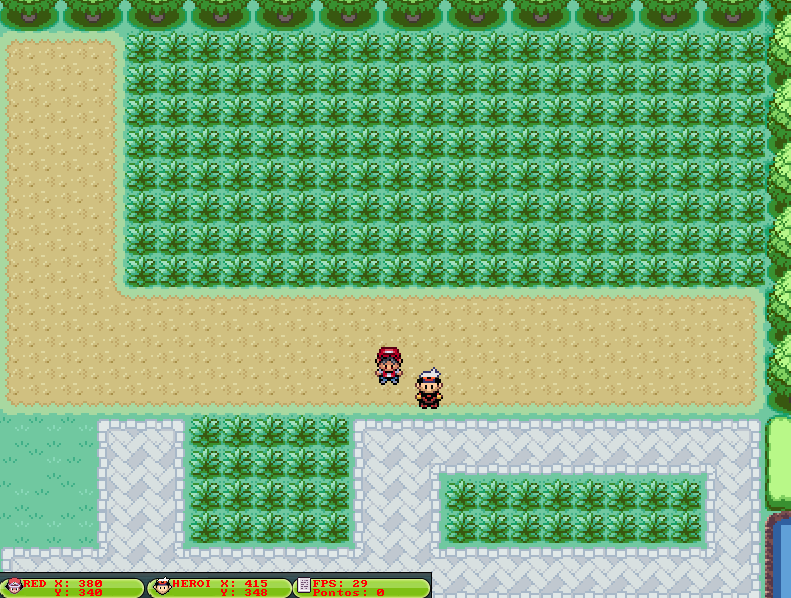 My first game made using C++ and Allegro. In this game you are White and you are playing "play tag" with Red. It is your turn to tag the Red
Programmer